Ticket Information
Ticket Information
[Purchase tickets]
Tickets can be purchased either by phone or online.
Telephone
Japan Arts Pia Call Center:
0570-00-1212
(Open 10:00 a.m. – 6:00 p.m. daily, except in the New Year holiday period)
*To order from the call center, you must be able to provide a mailing address in Japan or pick up the tickets at a convenience store in Japan.
Please read the following link before purchasing tickets.
Ticket Availability
Available / × None
2021/12/8
General
Regular price (Member price)
SS

–
S

¥17,000-
A

¥14,000-
B

¥10,000-
C

¥8,000-
D

¥5,000-
E

–
Student

–
All

–
2021/12/13
General
Regular price (Member price)
SS

–
S

¥17,000-
A

¥14,000-
B

¥10,000-
C

¥8,000-
D

¥5,000-
E

–
Student

–
All

–
Program
Program
J. S. Bach: Partita No.1 in B-Flat major BWV 825
J. S. Bach:Partita No.2 in C minor BWV 826
Brahms:3 Intermezzi Op. 117
Chopin:Piano Sonata No.3 in B minor Op. 58
Profile
Profile
Krystian Zimerman, Piano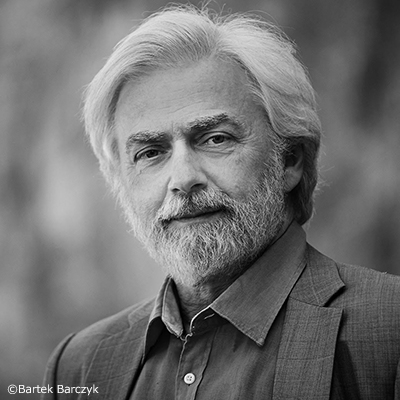 Though he performed on stage for the first time in 1962 as a seven-year-old boy, Krystian Zimerman's musical career began in earnest in 1975 after a series of competition wins. Since then Mr. Zimerman has performed more than 2,000 concerts worldwide. In addition to performances in concerts with 138 conductors, he has appeared in numerous recitals and chamber music concerts. For over 43 years he has regularly collaborated and made recordings with the world's leading orchestras, including the BBC Symphony, Berlin Philharmonic, Boston Symphony, Chicago Symphony, Cleveland Symphony, Concertgebouw, London Symphony, Los Angeles Philharmonic, Orchestre de Paris, and Vienna Symphony, and collaborated on projects with renowned conductors including Bernstein, Boulez, Giulini, Karajan, Kondrashin, Ozawa and Rattle.
Mr. Zimerman's recordings have been released exclusively by Deutsche Grammophon since 1976. He received both a Gold record and a Quadruple Platinum record for his recording of Chopin concertos with an orchestra he created specially—a project in which he served as both conductor and pianist. In September 2017 he released his first solo album in 25 years, a CD of the two late sonatas of Schubert (recorded in Japan at Kashiwazaki-City Performing Arts Center), earning worldwide acclaim. In 2018, the Leonard Bernstein 100th anniversary year, Mr. Zimerman performed Bernstein's 2nd Symphony ("The Age of Anxiety") throughout the world with many leading orchestras including the London Symphony, Philharmonia Orchestra and Berlin Philharmonic. The CD of this work performed with the Berlin Philharmonic under the baton of Simon Rattle was released by Deutsche Grammophon. In the 250th Beethoven anniversary year 2020, despite the Covid-19 situation, Mr. Zimerman recorded the complete Beethoven Piano Concertos for the first time in 30 years, with the London Symphony Orchestra conducted by Simon Rattle.
Since his first visit to Japan, a recital tour in September 1978, Mr. Zimerman has performed a total of 254 concerts and 30 programs in Japan, including recitals, concerto performances and chamber music concerts.
Krystian Zimerman has been awarded several prestigious honorary doctorates and orders, including the French Légion d'honneur in 2005, and the highest Polish civilian award, the Polonia Restituta Commandeur Cross with Star, in 2013.
Learn more
Hosts
Presented by

Japan Arts
Supported by

Embassy of the Republic of Poland in Tokyo

 


Instytut Polski w Tokio




Embassy of Switzerland in Japan




Universal Music K. K

Supported by the Agency for Cultural Affairs, Government of Japan in the fiscal 2020