[Change of Conductor] Prague Symphony Orchestra
Concerning the Prague Symphony Orchestra, which will give a performance tour of Japan in January 2013, we have been informed by the orchestra's executive office that Chief Conductor Maestro Jiři Kout will be unable to come to Japan as he is suffering from cervicobrachial syndrome and cervical disc syndrome.
Although our company has been making preparations in response to Maestro Kout's long held enthusiasm for this Japan tour, we have concluded that there is no choice but to agree to the change of conductor.
The substitute conductor will be Mr. Lukasz Borowicz, Permanent Guest Conductor of the Prague Symphony Orchestra. Mr. Borowicz was recommended by Maestro Kout and has the great trust of the orchestra.
Please note that there will be no change in the tour program as a result of this change.
We ask for your kind understanding.
[Biography]
ŁUKASZ BOROWICZ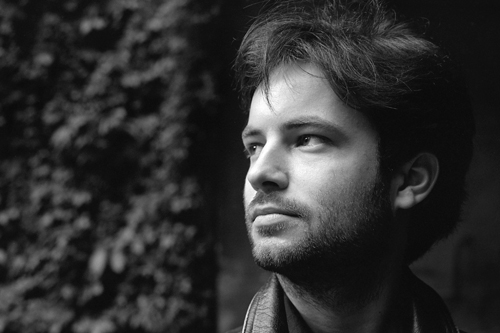 ŁukaszBorowicz was born in 1977 in Warsaw where he studied with Antoni Wit, Ivan Fischer and KazimierzKord.
ŁukaszBorowicz has conducted such outstanding orchestras as the Bamberg Symphony Orchestra, Russian National Philharmonic Orchestra, Danish Radio Symphony Orchestra, Belarusian National Philharmonic Orchestra, Ukrainian National Philharmonic Orchestra, I PomeriggiMusicali, State Symphony Orchestra Istanbul and most of the Polish symphony orchestras including the Warszaw Philharmonic.
With the Beethoven Academy Orchestra (Krakow) he was invited to the Young-Euro-Classics in the Konzerthaus Berlin.
In the field of the opera, ŁukaszBorowicz has appeared with the Polish National Opera ("Don Giovanni", "Die Zauberflöte", "Superstition" or Krakovians and Highlanders" by Karol Kurpinski), the Polish Baltic Opera in Gdansk ("Tosca", "I due Foscari"), the Beethoven Academy Orchestra (concert performance of "Candide"), and Polish opera stars: PiotrBeczala, MariuszKwiecien and EwaPodles. He guest-conducts regularly at the Polish National Opera and at other opera theatres of his homeland.
Since 2007 Borowicz is the chief conductor of the Polish Radio Symphony Orchestra Warsaw (PRSO) with which he had given a guest performance at the Festival "Roma nelCuore" in Rome before. In the near future he will perform with his orchestra more frequently in Germany, amongst others at the Cologne Philharmonic Hall.
In September 2008 Lukasz Borowicz was invited to the Rudolfinum in Prague within the scope of the commemoration week for the 40th Anniversary of the Prague Spring. In 2009, he has been invited to the Rossini Opera Festival in Pesaro, by the Istanbul State Symphony Orchestra, to the Festival "MusiquesInterdites" in Marseille as well as by MarianskeLazne Philharmonic Orchestra.
Further future projects include the recording of all Symphonies by AndrzejPanufnik with Konzerthausorchester Berlin, concerts with Chopin Festival Orchestra, the Slovak Radio Symphony Orchestra and with opera stars like Samuel Ramey. In November 2009, Lukasz Borowicz will give three concerts with the Polish Radio Symphony Orchestra in Mülheiman der Ruhr, Cologne and Gütersloh.