Pianist Ikuyo Nakamichi wins Grand Prize of Agency for Cultural Affairs ACA National Arts Festival 2021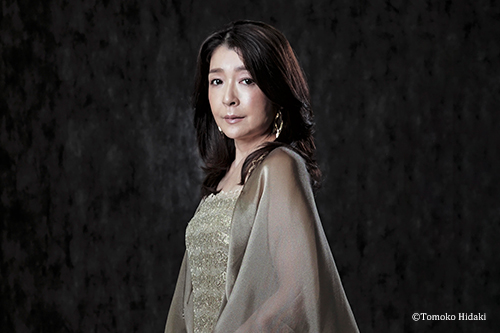 Pianist Ikuyo Nakamichi has won the Grand Prize of the Agency for Cultural Affairs ACA National Arts Festival 2021.
The performance for which the prize was awarded was "The Road to 2027 – Nakamichi Ikuyo Piano Recital," held at Tokyo Bunka Kaikan Recital Hall on Saturday, October 23, 2021.
As recently announced, Nakamichi also received the Cultural Affairs Agency Commissioner's Award, and we are very pleased to announce the news of this award as well.
The ACA National Arts Festival has been held every autumn since 1946, with the aim of advancing the arts and culture in Japan by providing opportunities for artists to present outstanding performances to the general public.
In this concert, held as part of her 10-year recital series "The Road to 2027," Ikuyo Nakamichi performed works by Brahms, Schumann, Chopin and Scriabin.
The romantic, richly complex performances conveying the depth of her thoughts and feelings about the Fantasies written by each composer, and particularly the majestic scale and virtuosity of her Scriabin performance, were highly evaluated, and the Grand Prize was awarded on this
basis.
Please continue to follow Ikuyo Nakamichi's outstanding activities.
---
 "The Road To 2027″recital series
⇒ https://www.japanarts.co.jp/wp-content/uploads/2021/03/Theroadto2027series_pamphlet.pdf
 for Ikuyo Nakamichi's artist page
⇒ https://www.japanarts.co.jp/en/artist/ikuyonakamichi/