Notice of Cancellation – Seong-Jin Cho Piano Ricital
Notice of Cancellation – Seong-Jin Cho Piano Ricital (November 27, 2020)
For realization of Seong-Jin Cho Piano Recital schedule for December this year, we have been considering every conceivable means and paying close attention to the situation. However, due to various reasons affected by the worldwide infection spread of the novel-coronavirus, after careful discussions with the artist and others involved, we have come to the final decision to cancel the concert.
We are very sorry that we cannot fulfill your expectations, but we will be grateful for your understanding and approval.
⇒ Information on Ticket Refund (December 4, 2020)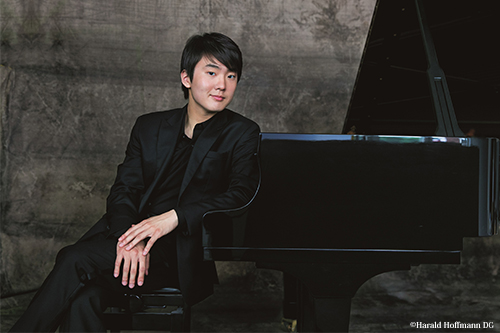 We regret to inform you that, after careful discussions with the authorized persons, the Seong-Jin Cho Piano Recital Hiroshima and Osaka concerts scheduled for December this year have unavoidably been canceled. The reasons for this decision include the continuing international situation and the current situation in Japan due to the worldwide spread of COVID-19, and the unpredictable outlook and the unpredictable outlook for the near future. We know these cancellations will be very disappointing for those who have been looking forward to the concerts. We will be grateful for your understanding.
Concerning the concerts in Tokyo (December 25) and Yokohama (December 28), the realization of the concerts is being carefully considered while closely observing the situations in Japan and other countries.
https://www.japanarts.co.jp/en/concert/p888/
Detailed information will be announced in early November.
[Canceled performance] ◆Seong-Jin Cho Piano Ricital
December 27 (Sun) 14:00  Hiroshima Ueno Gakuen Hall
Inquiries: Home event Center 082-221-7116
December 29 (Thu) 14:00 The Symphony Hall
Inquiries:ABC Tichet Information 06-6453-6000
Monday, October 19, 2020
Japan Arts Corporation