Notice of Cancellation – Strauss Festival Orchestra Vienna Japan Tour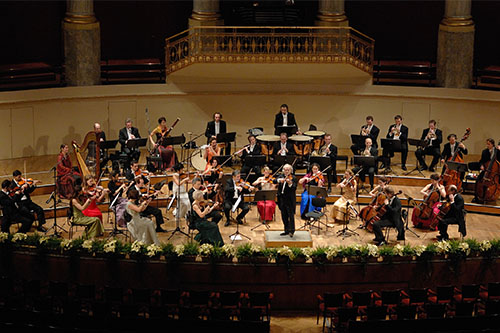 We regret to inform you that, after careful discussions with the artist and others involved, the Strauss Festival Orchestra Vienna Japan Tour scheduled for January in 2021 has unavoidably been canceled. The reasons for this decision include the continuing international situation and the current situation in Japan due to the worldwide spread of COVID-19, and the unpredictable outlook due to current entry restrictions.
We know that the cancellation of the tour will be very disappointing for those who have been looking forward to the concerts, but we will be grateful for your understanding of the circumstances.
Canceled tour concerts
[Tokyo concert]
January 12, 2021 (Tue) Tokyo Opera City Concert Hall
Inquiries: Japan Arts Pia – 0570-00-1212
https://www.japanarts.co.jp
[Other concert]
January 8, 2021 (Fri) Toyota City Concert Hall
Inquiries: Toyota City Concert Hall 0565-35-8200
https://www.t-cn.gr.jp/6604/
January 9, 2021 (Sat) Munakata Yurix
Inquiries: Munakata Yurix 0940-37-1311
https://yurix.munakata.com/index.php
January 10, 2021 (Sun) Hyogo Performing Arts Center
Inquiries: Performing Arts Center Ticket Office 0798-68-0255
http://www1.gcenter-hyogo.jp/
January 11, 2021 (Mon/Holiday) Mie Pref. Fine Arts Center
Inquiries: Mie Pref. Fine Arts Center 059-233-1122
https://www.center-mie.or.jp/bunka/event/detail/32794
January 14, 2021 (Thu) Musashino Civic Cultural Hall
Inquiries: The Musashino Cultural Foundation 0422-54-2011
http://www.musashino-culture.or.jp/index.html
Thursday, October 15, 2020
Japan Arts Corporation