[Change of Tenor] The Mariinsky Orchestra conducted by Valery Gergiev
Mr. Sergei Skorokhodov was to perform the role of Edgardo in the Mariinsky Orchestra's Japan tour performance of the Donizetti opera Lucia di Lammermoor (concert format) on Monday, November 12. However, he has to withdraw from the performance due to personel reason.
Instead, the role of Edgardo will be performed by Sergei Semishkur. Mr. Semishkur is a young tenor who was the focus of attention for his outstanding singing in the roles of Enee in Les Troyens and the title role in Parsifal (concert format) on the Mariinsky Opera tour of February 2011.
We will be grateful for your understanding of this change.
Japan Arts Corporation
Sergei Semishkur, Tenor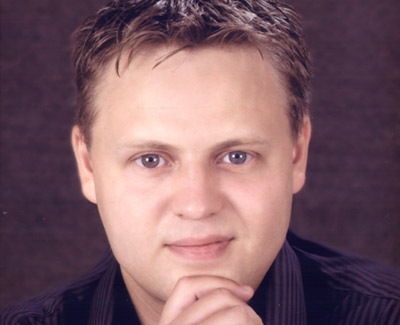 Sergei Semishkur was born in Kirov, Russia. He graduated from the Nizhny-Novgorod State Glinka Conservatoire in 2003, and in the same year joined the Mariinsky Academy of Young Singers as a soloist. He was a prizewinner at the International Lisitsian Competition in 2003, and at the International Rimsky-Korsakov Competition in 2006.
Mr. Semishkur's principal repertoire includes Vladimir (Prince Igor), Chekalinsky (The Queen of Spades), Lensky (Eugene Onegin), Truffaldino (Love for Three Oranges), Edgardo and Arturo (Lucia di Lammermoor), Cassio (Otello), and Rodolfo (La Bohème). He has performed in many countries?including Spain, France, Sweden, Switzerland, Poland, Finland, Luxembourg, Great Britain, the United States, and Israel?both on the Mariinsky's tours and in his own concerts.