A storm of applause for pianist Mao Fujita, at his London debut with Maestro Gergiev!
On October 8, 2019, Mao Fujita triumphed a big debut success at Cadogan Hall in London as soloist performing the Tchaikovsky Piano Concerto No.1 with Maestro Gergiev and the Mariinsky Orchestra.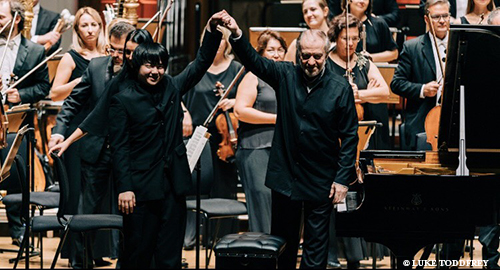 Winning the cheers of the standing audience he performed Chopin's Mazurka as an encore; and continued for more curtain calls that seemed endless.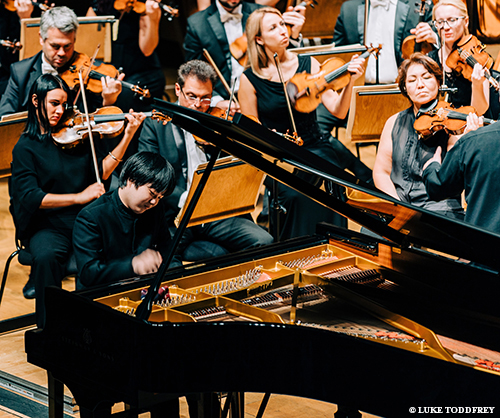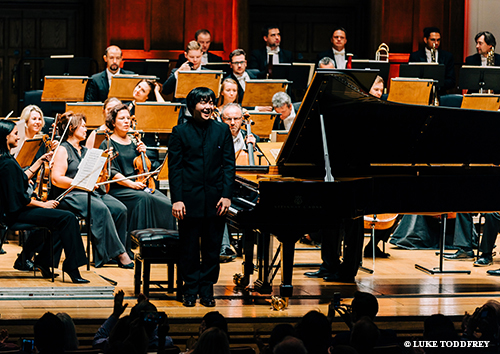 The following are some of the dazzling reviews:
9th October, 2019 THE TIMES (Anna Picard)
Fujita is a musician of tremendous versatility and taste, with a poetic sense of pulse and eloquent, insightful, fearless articulation. What made the concerto sing, however, was the intense collaboration between soloist, conductor and orchestra, and the subtle dissolve between each gesture.    
9th October, 2019 Bachtrack (Mark Pullinger)
Fujita, fresh-faced with a beaming smile, lavished plenty of poetry on Tchaikovsky's First Piano Concerto, teasing out paragraphs with great tenderness, fingers rippling across the keyboard as if stroking a kitten. The piano duly purred. There was impish humour too and nimble articulation in a pacy account of the finale, although his thunderous gallop into the coda felt too volatile.
Information and schedule of Mao Fujita
⇒ https://www.japanarts.co.jp/artist/MaoFUJITA