Kirill Gerstein Piano Recital [Available for Online Streaming – 'Japan Arts Live Viewing']
Date

2021/1/16(Sat) 14:00
Opening / Ending

13:00 / 16:00
Venue
Artists
Pick Up
Japan Arts Live Viewing
Available for purchase and viewing from 10:00 a.m. Monday, Jan. 18!
On sale from 10:00 a.m. Monday, January 18 until 6:00 p.m. Saturday, April 17, 2021
Available for viewing for three months after purchase date.
Fee: 1,500 JPY
programs:
Debussy:12 Etudes
Haydn:Fantasia(Capriccio) in C Major Hob.XVII:4 Op. 58

⇒ Membership Registration / Purchase

Notice – Kirill Gerstein Concert to Be Held
Thank you very much for purchasing tickets to concerts presented by Japan Arts.
Although a state of emergency has recently been declared, the following concert will be held as planned.
In holding the concert, we will follow the Japan Association of Classical Music Presenters' "Guidelines for prevention of the spread of coronavirus at classical music performances" and take thorough measures so that audiences can come to the venue and enjoy the performance with peace of mind.
We would also like to request the cooperation of audience members at the time of the concert. Please read "To audience members – Regarding measures for prevention of coronavirus infection and for safety and peace of mind" in the following website.
*All information in this announcement is as of 5:45 p.m. Friday, January 8. This information may change due to subsequent changes in the circumstances in Japan. Any changes will be announced online, etc.
https://www.japanarts.co.jp/en/news/p5620/
For those who are unable to attend the concert due to the request to refrain from outings which was announced with the state of emergency declaration, concert ticket refund requests will be accepted. If you wish to receive a refund, please read the following instructions and send your tickets back by postal mail by Wednesday, February 10, 2021. *Please note: To receive a refund, tickets must be intact with the stub attached. If the stub is missing or removed, a refund cannot be made.
Learn More
As of 8 January 2021
Ticket Information
Ticket Information
[Purchase tickets]
Tickets can be purchased either by phone or online.
Telephone
Japan Arts Pia Call Center:
0570-00-1212
(Open 10:00 a.m. – 6:00 p.m. daily, except in the New Year holiday period)
*To order from the call center, you must be able to provide a mailing address in Japan or pick up the tickets at a convenience store in Japan.
Please read the following link before purchasing tickets.
Japan Arts Live Viewing: Online Streaming
On sale from 10:00 a.m. Monday, Jan. 18 –for Online Streaming 

WEB
WEB

…

WEB – Online purchase available
*On sale from 10:00 a.m. Monday, January 18 until 6:00 p.m. Saturday, April 17, 2021
*Online Streaming View available for three months after purchase.
*Check purchase instructions and important details.
*TV Man Union Member's TVU Channel membership registration is required for viewing.
⇒ Membership registration
Ticket Availability
Available / × None
Program
Program
Haydn:Fantasia(Capriccio) in C Major Hob.XVII:4 Op. 58
Beethoven:Fantaisie in G Minor Op. 77
Schubert:Fantaisie 'Wandererfantasie' in C Major D 760 Op. 15
Profile
Profile
Kirill Gerstein, Piano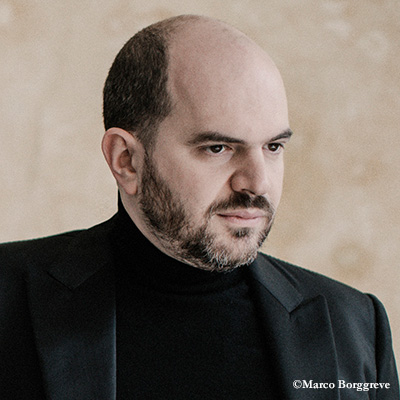 Hosts
Presented by

Japan Arts
Supported by

Embassy of the Federal Republic of Germany

Concert information recommended for you
Concert information recommended for you