[Notice of casting change]Mariinsky Ballet Japan Tour 2018(23. Jul)
Due to circumstances of the Mariinsky Ballet, the roles listed below will be replaced as follows.
We will be grateful for your understanding. Please note that there will be no refund as a result of this casting change for those who have purchased tickets. We apologize for any inconvenience.
2018.12.2[Sun.] 18:00 The Mariinsky Gala 'Chopiniana'
Oxana Skorik –> Alina Somova
2018.12.8[Sat.] 18:00 Swan Lake
Oxana Skorik –> Anastasia Matvienko
2018.12.9[Sun.] 14:00 Swan Lake
Anastasia Matvienko –> Viktoria Tereshkina
Alina Somova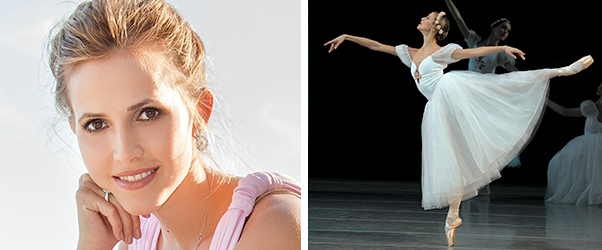 Born in Leningrad (St Petersburg).
Graduated from the Vaganova Academy of Russian Ballet in 2003 (class of Professor Lyudmila Safronova).
In 2003 she was admitted to the Mariinsky Ballet and one year later was promoted to soloist.
Principal since 2008.