Yuya Okamoto wins 2nd Prize in the Queen Elisabeth Competition (Cello)!
Cellist Yuya Okamoto advanced to the final round of the The Queen Elisabeth Competition (Cello) and won 2nd Prize with an outstanding performance!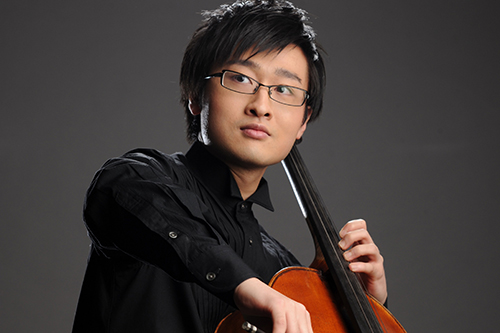 The Queen Elisabeth Competition, which was held in Brussels from May 8 to June 3, was established in 1951 and named for the former queen of Belgium. It is counted as one of the world's three great music competitions. The categories are Piano, Violin, Voice/Singing, and Cello. Each year the competition in one of these four categories is held individually. The cello competition was established and carried out for the first time this year, in place of the former composition competition. Yuya Okamoto is now the 2nd prize winner of the first edition of this distinguished competition.
The jury features such distinguished names as Mischa Maisky, Peter Wispelwey, and Natalia Gutman?which is proof of the high expectations placed in this competition. The compulsory works include not only solo pieces and works with orchestra, but also special works unique to this competition, such as a composition commissioned by and performed for the first time at the Competition, and a Boccherini cello sonata with accompaniment by a Competition-designated cellist.
Okamoto was born in Tokyo on October 22, 1994. (He is 22 years old.) He is currently studying at the Hochschule f?r Musik in Munich.
He is a musician with a bright future.
For more information on Yuya Okamoto:
http://www.japanarts.co.jp/artist/YuyaOKAMOTO