All Star Ballet Gala: All of the performers and programs are decided!
The All Star Ballet Gala is coming up next month!
We are pleased to announce that Gillian Murphy, principal dancer of American Ballet Theater (ABT), and Mathias Heymann, Etoile of the Paris Opera Ballet, will appear in the Gala.
Mathias Heymann debuted with ABT, performing the role of Conrad in 'Le Corsaire,' on June 1, 2016 at the Metropolitan Opera, New York in the ABT's MET season.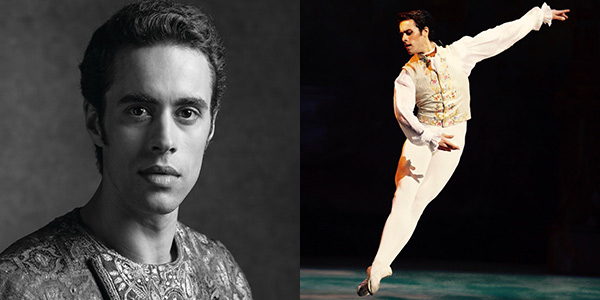 Mathias Heymman became an Etoile of the Paris Opera Ballet in 2009. With the esprit, elegance and noble atmosphere that are particular virtues of the Paris Opera Ballet, as well as a sharp, clear-cut technique, he is an outstanding dancer who not only enjoys overwhelming popularity in Paris but has also earned international acclaim. From 'Le Corsaire,' in which he debuted with ABT very recently, he will perform the "bedroom pas de deux," portraying the strong and elegant pirate chief Conrad and demonstrating his superb ability as a partner. In the Gala he will also perform works choreographed by Balanchine and Ashton. His brilliant footwork will surely be breathtaking.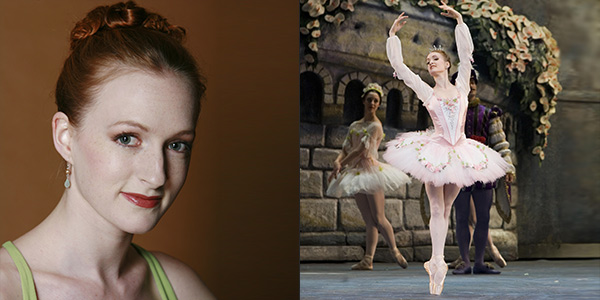 Needless to say, Gillian Murphy is a star prima ballerina of ABT. She performed the title role in 'Sylvia' in the opening performance of the ABT's MET season this year: and in the role of the heroine Medora in 'Le Corsaire,' the ABT debut of Mathias Heymann, she contributed to the great success of Heymann's debut performance.
Gillian Murphy's great appeal is in her combination of glamor and warmth. In 'Who Cares,' she captivates with her exceptional sense of rhythm and coquettish expression. 'La Fille mal gard?e' is bursting with her endearing loveliness. She is sure to capture even more fans in Japan with these performances.
The 'All Star Ballet Gala' brings together the world's most glittering ballet stars from Russia, Georgia, the United States, Italy and France. The opening curtain is just one month away!
The new flyer is out! Click the screen to see the PDF.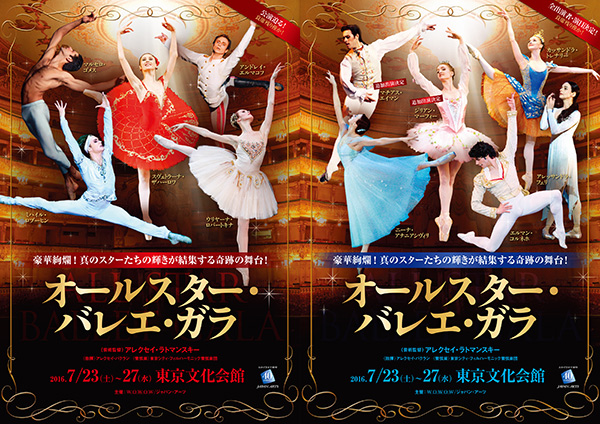 *Some of the originally planned program selections have changed.
*The above is the current information as of June 10, 2016. Performing artists and program selections are subject to change in case of unavoidable circumstances such as illness or injury.
[Program A]
Giselle (choreography by M.Petipa) Nina Ananiashvili/Marcelo Gomes
Dying Swan (choreography by M.Fokin) Nina Ananiashvili
Sinatra Suite (choreography by T. Tharp) Alessandra Ferri/Herman Cornejo
Requiem (choreography by K.MacMillan) Alessandra Ferri
Carmen (choreography by A.Alonso) Ulyana Lopatkina Andrei/Yermakov
Gluck's Melody (choreography by R.Petit) Ulyana Lopatkina/Andrei Yermakov
Tschaikovsky Pas de Deux (choreography by G.Balanchine) Gillian Murphy/Mathias Heymann
Le Corsaire (choreography by K.Sergeyev/A.M.Holmes) Gillian Murphy/Mathias Heymann
Don Quixote(choreography by M.Petipa /A.Gorsky) Cassandra Trenary/Herman Cornejo
Toccare(choreography by M.Gomes) Cassandra Trenary/Marcelo Gomes
Le Corsaire (choreography by M.Petipa) Svetlana zakharova/Mikhail Lobukhin
Tristan and Isolde (choreography by K.Pastor ) Svetlana zakharova/Mikhail Lobukhin
[Program B]
Swan Lake (choreography by M.Petipa) Nina Ananiashvili/Marcelo Gomes
Lekuri (Georgian folk dance) Nina Ananiashvili
Le Parc (choreography by A.Preljocaj) Alessandra Ferri/Herman Cornejo
Rhapsody (choreography by F. Ashton) Alessandra/Ferri Herman Cornejo
Jewels 'Diamond' (choreography by G.Balanchine) Ulyana Lopatkina/Andrei Yermakov
Prelude (choreography by N.Kasatkina) Ulyana Lopatkina/Andrei Yermakov
La Fille mal gardee (choreography by F.Ashton) Gillian Murphy/Mathias Heymann
Who cares? (choreography by G.Balanchine) Gillian Murphy/Mathias Heymann
Sleeping Beauty (choreography by M.Petipa /A.Ratmansky) Cassandra Trenary Marcelo Gomes
Giselle (choreography by M.Petipa) Svetlana zakharova Mikhail Lobukhin
Distant Cries (choreography by E.Liang) Svetlana zakharova Mikhail Lobukhin
—————————————————————————–
All Star Ballet Gala 2016
⇒ Learn More
[Program A]
Saturday, July 23, 2016 14:00 Tokyo Bunka Kaikan
Tuesday, July 26, 2016 18:30 Tokyo Bunka Kaikan
[Program B]
Friday, July 24, 2015 14:00 Tokyo Bunka Kaikan
Wednesday, July 27, 2016 18:30 Tokyo Bunka Kaikan