Cellist Ayano Kamimura has won the 23rd Hotel Okura Music Award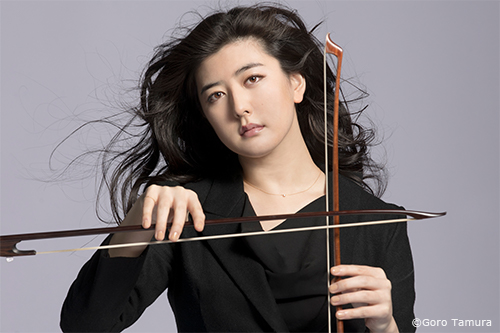 The Hotel Okura Music Awards were established 1996 in order to support promising young artists with bright futures. The awards are presented to two musicians each year.
Ayano Kamimura graduated from the Soloist Diploma Course of Toho Gakuen College, and continued her studies overseas at the Hochschule für Musik und Theater Hamburg, and then at Musik Akademie Basel. Having concluded her seven years of overseas study in 2020, Kamimura has been carrying out an active performing career in Japan as well, appearing in recitals and chamber music performances, and as a soloist in orchestra concerts. With the early music playing methods she acquired in Basel, she has also been demonstrating her outstanding artistry as a member of Bach Collegium Japan.
On this occasion, Kamimura earned a high evaluation for her mastery of both modern cello and baroque cello, with their completely different instrument structures, bows, and playing methods, and for the expressive richness with which she conveys their musical appeal.
Please be sure to follow Ayano Kamimura's outstanding activities.
◆Ayano Kamimura Profile
⇒ https://www.japanarts.co.jp/en/artist/ayanokamimura/
◆Ayano Kamimura Artist's Photos
⇒ https://www.japanarts.co.jp/en/artist/ayanokamimura/?=photo