[Information on Ticket Refund] The Bolshoi Ballet Japan Tour 2020
Notice of Cancellation – The Bolshoi Ballet Japan Tour
We regret to inform you that, after through discussions with the Bolshoi Theatre, Bolshoi Ballet Japan Tour 2020 (a total of 13 performances in Tokyo, Otsu, Maebashi, and Osaka), scheduled for  November 23 to December 6, has been unavoidably cancelled in view of the international circumstance as well as the domestic situation resulting from the worldwide spread of the novel coronavirus (COVID-19).
"Swan Lake" and "Spartacus" planned for this tour are works full of the Bolshoi Ballet's appeals. Together with the galas "Bolshoi Premium Edition" especially planned for the Japan tour, all programs have been greatly anticipated by the audience. We have been preparing carefully and looking for a solution for carrying out the tour until the last moment. Therefore, it is frustrating and sad to have to give this notice. We will be grateful for your kind understanding.
July 29, 2020
⇒ Notice of Cancellation – The Bolshoi Ballet Japan Tour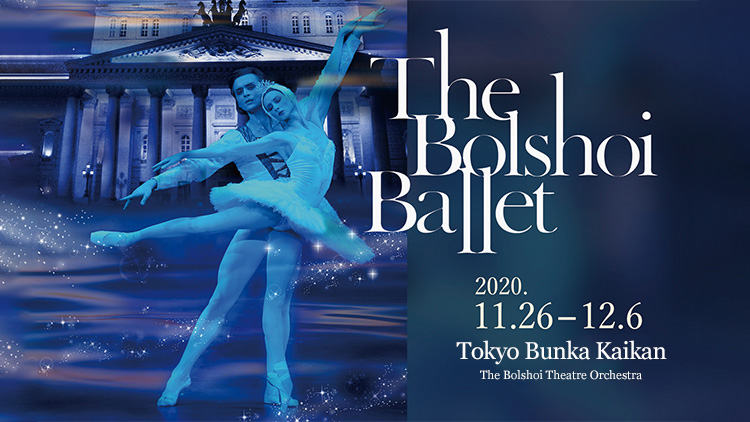 <TOKYO>Tokyo Bunkakaikan
[Spartacus]
 Thursday, November 26, 18:30、Friday, November 27, 18:30
[Swan Lake]
 Saturday, November 28, 18:00、Sunday, November 29, 13:00/19:00、1Tuesday, December 1, 13:00/19:00
[Bolshoi Premium Edition]
 Thursday, December 3, 18:30、Friday, December 4, 18:30、Sunday, December 6, 17:00
[Information on Ticket Refund]
We will refund on the tickets in the following ways.
Thursday, August 6, 2020 – Sunday, December 20, 2020
Those who purchased tickets at Japan Arts Pia(Language: English) (by website)
For this cancellation, the ticket refund will be made to the credit card you used for your original purchase.
The refund is supposed to be made in a few months.
Since the time for refund depends on each credit card company, it is advised that you should check your credit card statement carefully.
Those who purchased tickets at Japan Arts Pia and Ticket Pia (by phone, website, and at stores)
(1)Those who ticketed at stores (7-Eleven, Circle K Sunks, Family Mart, Ticket Pia Shop)
* You will get refund in cash.
* The name of the ticketing store is printed at the left bottom of the ticket.
* At 7-Eleven, the issued ticket can be refunded 24 hours from 10:00a.m. of the next day of ticketing. (Refund on the day of ticketing is not possible.)
* At Circle K Sunks, refund time is 7:00-23:30 (Ticket Pia service time.)
* Opening time of Ticket Pia depends on the store.
(2)Those who paid but have not issued tickets yet;
Please log in My Page and make a refund arrangement to your purchase record between Thursday, August 6, 2020 – Sunday, December 20, 2020
. You will need your ID and password to make this arrangement.
Those who purchased tickets at the other ticket agencies than the above
Those who purchased tickets at Tokyo Bunkakaikan, e-plus, Lawson Ticket, the refund will be made at the each agency.
Once again, we are sorry for this trouble.
Wednesday, August 5, 2020
Japan Arts Corporation