[Information on Ticket Refund] Philharmonic Octet Berlin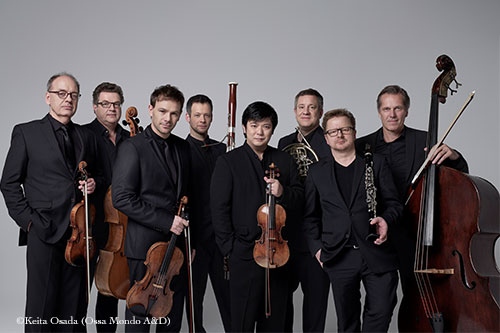 【Notice of Cancellation and Partial Postponement – Philharmonic Octet Berlin Japan Tour of May 2020】
With the international situation resulting from the worldwide spread of the novel coronavirus, including travel restrictions and the suspension of visa issuance, all eight concerts of the Philarmonic Octet Berlin Japan tour scheduled for Thursday May 21 to Sunday May 31 have been canceled, and some of the concerts of the tour have been postponed to a later date.
For information on ticket refunds for canceled concerts, please inquire to the presenter of each concert.
For those who were looking forward to the concerts, we know that this news is disappointing, and we ask for your kind understanding of the circumstances.
⇒ Learn More
Tuesday, April 21, 2020
Japan Arts
Philarmonic Octet Berlin
Tuesday, May 26, 2020, 7:00 PM  Suntory Hall
[Information on Ticket Refund](Tuesday, April 21, 2020)
We will refund on the tickets in the following ways.
Saturday, April 25- Friday, July 31
Those who purchased tickets at Japan Arts Pia and Ticket Pia (by phone, website, and at stores)
(1)Those who ticketed at stores (7-Eleven, Circle K Sunks, Family Mart, Ticket Pia Shop)
* You will get refund in cash.
* The name of the ticketing store is printed at the left bottom of the ticket.
* At 7-Eleven, the issued ticket can be refunded 24 hours from 10:00a.m. of the next day of ticketing. (Refund on the day of ticketing is not possible.)
* At Circle K Sunks, refund time is 7:00-23:30 (Ticket Pia service time.)
* Opening time of Ticket Pia depends on the store.
(2)Those who paid but have not issued tickets yet;
Please log in My Page and make a refund arrangement to your purchase record between Saturday, April 25- Friday, July 31
. You will need your ID and password to make this arrangement.
Those who purchased tickets at the other ticket agencies than the above
Those who purchased tickets at Suntory Hall, e-plus, Lawson Ticket, the refund will be made at the each agency.
Once again, we are sorry for this trouble.
Tuesday, April 21, 2020
Japan Arts Corporation