Yuri Temirkanov
*appeared with touring orchestra only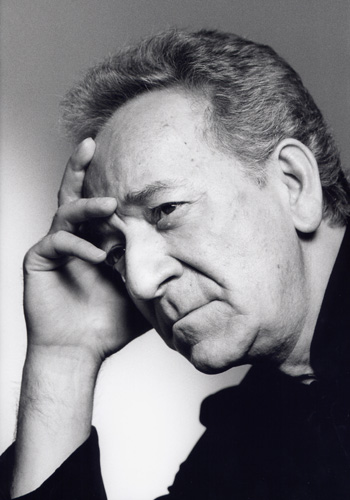 Profile
Profile
Since 1988 Yuri Temirkanov has been the Artistic Director and Chief Conductor of the St Petersburg Philharmonic Orchestra, with whom he regularly undertakes major international tours and recordings.
He began his musical studies at the age of nine. When he was thirteen, he attended the Leningrad School for Talented Children where he continued his studies in violin and viola. Upon graduation, he attended the Leningrad Conservatory where he completed his studies in viola and later returned to study conducting, graduating in 1965. After winning the All-Soviet Conducting Competition in 1966, Yuri Temirkanov was invited by Kirill Kondrashin to tour Europe and the USA with David Oistrakh and the Moscow Philharmonic.
Yuri Temirkanov made his debut with the St Petersburg Philharmonic in 1967 and was then invited to join the orchestra as Assistant Conductor to Yevgeny Mravinsky. In 1968, he was appointed Principal Conductor of the Leningrad Symphony Orchestra where he remained until his appointment as Music Director of the Kirov Opera and Ballet (now the Mariinsky Theatre) in 1976. He remained in this position until 1988.
Maestro Temirkanov has appeared with leading European orchestras including the Berlin Philharmonic, Vienna Philharmonic, Dresden Staatskapelle, London Philharmonic, London Symphony, Royal Concertgebouw Orchestra, La Scala, Milan, and others.
In 1977, he was appointed Principal Guest Conductor of the Royal Philharmonic Orchestra, and in 1992 named Principal Conductor, a position he held until 1998. From 1992 to 1997 he was also the Principal Guest Conductor of the Dresden Philharmonic and from 1998 to 2008 Principal Guest Conductor of the Danish National Radio Symphony Orchestra. He was the Music Director of the Baltimore Symphony from 2000 till 2006, and Principal Guest Conductor of the Bolshoi Theatre until 2009. In 2010 ? 2012, he was Music Director of Teatro Regio di Parma.
His numerous recordings include collaborations with the St Petersburg Philharmonic, New York Philharmonic, Danish National Radio Symphony Orchestra, and the Royal Philharmonic.
For 12 days over the Christmas, Maestro Temirkanov hosts the annual International Winter Festival Arts Square in St Petersburg. Unique in its concept, the festival gathers artists of the highest caliber, confirming the status of St. Petersburg as one of the cultural capitals of Europe.
Maestro Temirkanov has been awarded the Order "For Merit for the Country" of all the four degrees. In 2003 and 2007, he received the Abbiati Prize for Best Conductor, and in 2003 was named Conductor of the Year in Italy. Recently, he was made an Honorary Academician of Santa Cecilia. In 2012 he was awarded "The Commander of the Order of the Star of Italy", in 2014 the Arturo Benedetti Michelangeli Prize, and in 2015 the "Order of the Rising Sun" (Japan) and "Una vita nella musica" Prize (Italy). In November 2015, Yuri Temirkanov was made the Honorary Conductor of the Academia Santa Cecilia Choir and Orchestra.