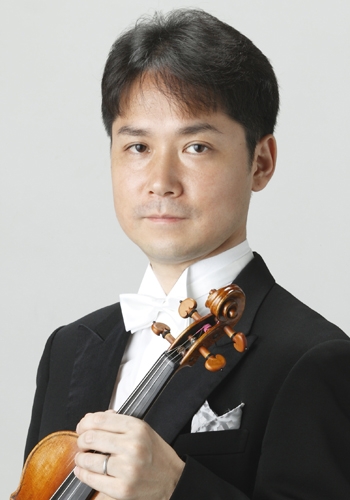 ©大窪 道治
Profile
Profile
Born in Tokyo in 1968.
Studied at Diploma Courses of the Toho Gakuen College.
While highly praised as a solo concertmaster of the Tokyo Metropolitan Symphony Orchestra since 1990, Yabe has been active in chamber music and as soloist.
He has performed under noted conductors such as Seiji Ozawa, Hiroshi Wakasugi, Jean Fournet, James DePreist, Eliahu Inbal, Gary Bertini, and so on.
In 1997, his solo in the theme music of a TV drama, "Aguri" on NHK created a sensation.
Received the 5th Idemitsu Music Award and Muramatsu Award in 1995, and the 1st Hotel Okura Music Award in 1996. Professor at Ueno Gakuen University. Total 7 CDs have been released from
Sony Classical and Octavia Records.