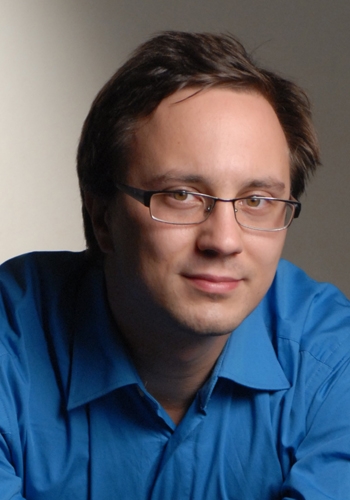 Profile
Profile
Polish conductor Michał Dworzynski is emerging as one of Europe's most exciting
conducting talents.
Since winning the Donatella Flick Conducting Competition in 2006, Dworzynski has conducted the London Symphony Orchestra several times a season and has also established regular relationships with the London Philharmonic, BBC Symphony and BBC Scottish Symphony (with whom he has recorded for Hyperion). He has also conducted, among others, the Israel Philharmonic,Netherlands Radio Symphony, Swedish Radio Symphony, Royal Flemish Philharmonic, Brussels Philharmonic, Vienna Chamber and Madrid RTVE. He made his Tokyo debut in 2010 (Tokyo Symphony and Tokyo Philharmonic orchestras).
Last season Dworzynski conducted the Orchestre National de Lille and the Orchestre National de Belgique, Iceland Symphony, Copenhagen Philharmonic and at the Opera de Lyon. He conducted the Tasmanian Symphony and Auckland Philharmonia and was immediately reinvited for 2013, when he will also debut with the Adelaide Symphony. In 11/12 he appears with the Radio Sinfonieorchester Berlin, Frankfurter Museumsgesellschaft and Royal Liverpool Philharmonic for the first time and returns to the Bournemouth Symphony.
Dworzynski studied in Warsaw with Antoni Wit and in Berlin with Christian Ehwald and was
appointed Assistant Conductor of the National Polish Radio Symphony Orchestra in Katowice at the age of 21. He is a regular guest with the Warsaw Philharmonic Orchestra, with whom he will tour Japan in Spring 2012.