Masahiro Ojiri
Management Collaboration

Guitar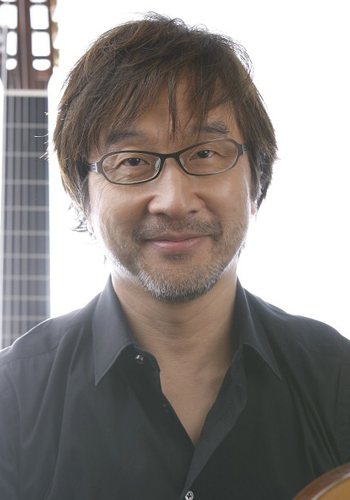 ©Kazunao Maeda
Profile
Profile
Born in Tokyo, Masahiro Ojiri resides in Karuizawa, Nagano Prefecture. He graduated from the Berklee College of Music and the Manhattan School of Music.
As a guitarist he moves freely between jazz and classical music. At Berklee he won the Harris Stanton Award, given to the most outstanding of over 700 guitar students at the school.
At the Manhattan School of Music he studied under Manuel Barrueco and won the Andrés Segovia Award. He took Third Prize at the 28th Paris International Guitar Competition.
Ojiri earned high acclaim for his concerts around the U.S., in Mexico, Italy and other countries. In 1992 he made his Japan debut performing the "Concerto de Aranjues" with the Japan Philharmonic Orchestra. He was selected for a project grant from the Asahi Shimbun (newspaper) Foundation and gave a series of five recitals at Tsuda Hall, Tokyo, called "Masahiro Ojiri Guitar Cycle '94-'95."
Ojiri has performed as a soloist with major Japanese orchestras and collaborated with many artists including actors Ryuzo Hayashi and Ryo Tamura, violinists Mie Kobayashi and Kyoko Yoshida, cellist Yoko Hasegawa, pianist Yuko Nakamichi, and jazz flutist Tamami Koyake. He has appeared on various television programs including a variety program, Classic Club on BS-2, and i-style on BS-1. On radio, he has appeared on NHK-FM's Recitals of Best Selections, FM Karuizawa, SBC Radio and others. In May 2007, he gave a duo concert with jazz pianist Makoto Ozone at Ohga Hall in Karuizawa, their first performance together in 20 years. Ojiri played guitar on the soundtrack of the movie Villon's Wife. He was also invited for guest appearances at a guitar festival in Mexico in 2003 and 2012.