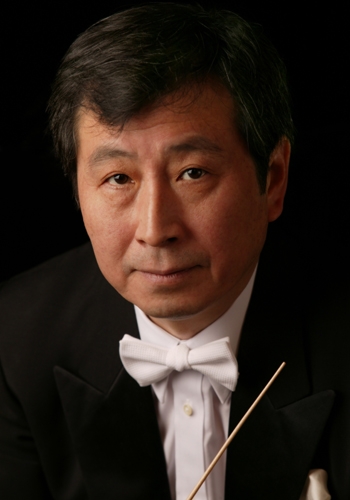 ©三浦興一
Profile
Profile
Masahiko Enkoji was born in Tokyo in 1954. At Toho Gakuen University, he studied conducting under Hideo Saito and piano under Aiko Iguchi. In 1980, he studied abroad at National Music College in Vienna under Otmar Suitner.
Following his return to Japan in September of 1981, he received an appointment as assistant conductor with Tokyo Philharmonic Orchestra. From 1986 he began conducting exclusively for the Tokyo Philharmonic Orchestra, becoming their conductor in 1989, a post he would hold until March of 1991.
From 1989 to April 1999, he was appointed principal conductor of the Sendai Philharmonic Orchestra where, for two successive years, he achieved great success with the Special Concert at Suntory Hall in Tokyo, these concerts were recorded on CD and are now on sale.
From May 1998 to April 2000, he was the resident conductor of the Sapporo Symphony Orchestra,
and Resident Conductor for the Nagoya Philharmonic Orchestra from April 2011 to March 2019.
Also appearing abroad as guest conductor with such internationally recognized Japanese orchestra as the NHK Symphony Orchestra, the Yomiuri Nippon Symphony Orchestra, the Tokyo Metropolitan Symphony Orchestra, Japan Philharmonic Orchstra, New Japan Philharmonic Orchestra, Osaka Philharmonic Orchestra etc, he steadily expands his sphere of activity.
In February of 1992, he guest conducted the Prague Symphony Orchestra at Smetana Hall, winning great critical acclaim. In April of 1995, as the result of an invitation from Dimitri Kitajenko, he appeared as guest conductor with Bergen Philharmonic Orchestra impressing many with deep artistic emotion.
Today, as a conductor of international caliber, he represents a great talent of whom the greatest hopes are being entertained.
He will assume the post of Resident Conductor of the Nagoya Philharmonic Orchestra in April 2011.
Curriculum Vitae as of June 2020