The Konzerthausorchester Berlin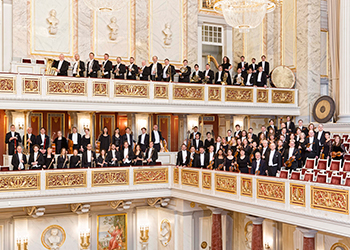 Profile
Profile
The Konzerthausorchester Berlin, founded in 1952 as the Berlin Symphony Orchestra (BSO), achieved recognition and international acclaim under principal conductor Kurt Sanderling (1960 ? 1977). In 1984, the orchestra received its own venue at Schauspielhaus Berlin on Gendarmenmarkt square. In 2006, it was renamed Konzerthausorchester Berlin. From 2011/12 until 2017/18, Iván Fischer was principal conductor. Juraj Valčuha has been principal guest conductor since 2017/18. In 2019/20, Christoph Eschenbach begins his first season as principal conductor.
The Konzerthausorchester has more than 12,000 subscribers, which is among the highest numbers in Europe. With over 100 concerts per season, the orchestra cannot only be attended at Konzerthaus Berlin, but also on national and international tours and during festivals.
The Konzerthausorchester regularly inspires its audience with new concert formats, as well as with unusual and exciting projects. Along with several programmes for children in underprivileged areas of the city, there are surprise concerts, new orchestral line-ups, spontaneous request programmes, public rehearsals and scenic concerts. Most famous is the unique concert series "Right in the Middle". In this series, the orchestral musicians separate their chairs, creating space for spectators to sit down among them. Never has an audience been able to get this close to the music before!
The Konzerthausorchester is especially proud of its home on impressive Gendarmenmarkt right in the heart of Berlin. The building, called Konzerthaus Berlin since 2006, was opened as a theatre in 1821 and is one of the most beautiful works of famous Prussian architect Karl Friedrich Schinkel (1781 ? 1841). After being destroyed in 1945 during the last few days of World War II, it was completely rebuilt from 1979 during the era of the German Democratic Republic. It has three halls ? the historically restored Grand Hall (1,400 seats), the Small Hall (nearly 400 seats) and the modern Werner Otto Hall (250 seats) from 2003.