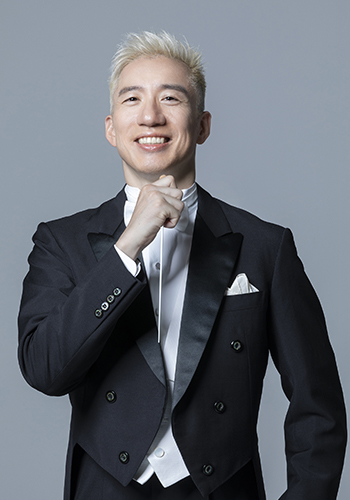 Profile
Profile
Hikaru Ebihara was the winner of the 3rd prize at the Lovro von Matacic Conducting Competition in 2007 and the 6th prize at the Malko Competition in 2009. He also won the jury's special prize at the International Competition for Orchestra Conductors "Antonio Pedrotti" in 2010.
Hikaru Ebihara was born in Kagoshima, Japan, in 1974. He graduated from Tokyo University of the Arts, where he also completed the graduate course. He continued his studies in Hungary.
Ebihara studied conducting with Ken-ichiro Kobayashi, Masamitsu Takashina, Janos Kovacs. Hikaru Ebihara has conducted numerous orchestras including Yomiuri Nippon Symphony Orchestra, the Tokyo City Philharmonic Orchestra, Japan Philharmonic Orchestra, Tokyo Metropolitan Symphony Orchestra, Tokyo Philharmonic Orchestra, Sendai Philharmonic Orchestra, Gunma Symphony Orchestra, Kanagawa Philharmonic Orchestra, Osaka Symphony Orchestra, Kansai Philharmonic Orchestra, Hiroshima Symphony Orchestra, and Kyushu Symphony Orchestra. He was invited to conduct subscription concerts of HRT Symphony Orchestra (Croatia Radio Symphony Orchestra) in Zagreb for the first time in 2012, and returned to conduct in 2015, and he also invited to conduct Gödöllő Symphony Orchestra (Hungary) in October 2019 and won favorable recognition.