Asami Maki Ballet Tokyo
Opera Ballet

Management Collaboration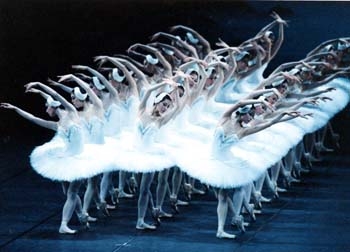 Profile
Profile
Asami Maki Ballet was founded in 1956 by the late Akiko Tachibana and her daughter Asami Maki. The compny is one of the leading Japanese ballet troupes and continuespresending performances under the direction of Asami Maki. Its repertoire iswide ranging and includes the late Akiko Tachibana's and Asami Maki's own original Japanese ballets and famous classics like SWAN LAKE and DONQIXOTE to mention only a few.
  The company produces a number of its own performances, participates in various art festtivals and also works under the auspices of the Agency forCultural Affairs of Japan.
  Performances in Western countries have been well received.
 Individual dancershave been invited to danse in foreign companies performances,and have receivedawards in major international competitions.  
These rich experiences have led Asami Maki Ballet to become a major artistic force in the Japanese ballet world.
*Higher quality performance
*Chalenges to introduce more Western ballet to Japan
*Productions of the classic ballets in collaboration with world-renowned choreographers and designers Asami Maki Ballet by these archivements is highly recognized as active in international cultural exchanges and enjoys a high reputation.