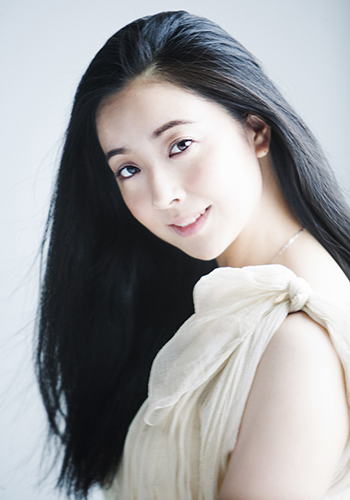 ©NIPPON COLUMBIA
Profile
Profile
Sara Kobayashi made her debut in 2006 performing the role of Bastienne in Bastien und Bastienne. Since then she has appeared in numerous opera performances. She has participated in the premieres of many new operas.
In 2012, she made her European debut as Lauretta in Gianni Schicchi at the Sofia National Opera. She performed as soprano soloist in a performance of Beethoven's 9th Symphony at the Musikverein in Vienna.
She also won 2nd Prize at the Oscar Straus Operetta Competition.
In 2015, on a tour of Japan from May to October, she gave outstanding performances as Susanna in Le Nozze di Figaro produced by Hideki Noda and conducted by Michiyoshi Inoue, and served as soloist in Mahler's Symphony No. 4 under the baton of Gustavo Gimeno in July.
She performed Micaela of Carmen with Japan Opera Foundation in 2017, and appeared in Der Freischütz produced by Yutaka Sado in 2018 and a new production of Don Giovanni in 2019, all winning favorable reviews.
In February 2019, she gave a recital at Wigmore Hall in London.
She released her debut CD album in 2014 and second one in 2016, and third one in 2019 on Nippon Columbia.
Movies
Movies
SARA KOBAYASHI SOPRANO RECITAL Japanese Poems