Concerts
Chamber Music Marathon Concert
[Notice of Cancellation]

Beethoven Chamber Music Marathon Concert, Produced by AKIKO SUWANAI
TokyoDate: Sunday, March 8, 2020,
Ⅰ.1:00 p.m., Ⅱ.4:00 p.m., Ⅲ.7:30 p.m.,
at Tokyo Opera City Concert Hall MAP
[Performers]
Akiko Suwanai, Violin / Artistic Director of International
Svetlin Roussev, Violin
Tatsuki Narita, Violin
Yasuhiro Suzuki, Viola
Tomohiro Arita, Viola
Henri Demarquette, Cello
Michiaki Ueno, Cello
Hiroshi Ikematsu, Contrabass
Mizuho Yoshii, Oboe
Taira Kaneko, Clarinet
Rie Koyama, Bassoon
Takeshi Hidaka, Horn
Yoko Kikuchi, Piano
Tomoki Sakata, Piano
Program
【All Beethoven Program】
[Part.1]1:00 p.m.
Piano Trio No. 1 in E-flat Major, Op.1-1 (Narita/Ueno/Sakata)
Piano Trio No. 4 in B flat Major, Op.11 "Gassenhauer" (Demarquette/Kaneko/Kikuchi)
Piano Trio No. 5 in D Major, Op. 70 -1, "Ghost" (Narita/Ueno/Sakata)
Piano Trio No. 7 in B-Flat Major, Op. 97, "Archduke" (Roussev/Demarquette/Kikuchi)
[Part.2]4:00 p.m.
String Trio in C minor Op.9-3
String Quartet No. 7 in F Major, Op. 59, No. 1, "Rasumovsky"
Duo for Viola and Cello in E-Flat major, WoO32 'With Two Eyeglasses Obbligato' (Suzuki/Ueno)
String Quintet in C Major, Op. 29 (Roussev/Narita/Suzuki/Arita/Demarquette) etc.
[Part.3]7:30 p.m.
Trio in C Major, Op.87 (Yoshii/Kaneko/Koyama)
Quintet for Piano and Winds in E-flat Major Op.16 (Yoshii/Kaneko/Hidaka/Koyama/Kikuchi)
Septet in E-Flat Major, Op. 20 (Roussev/Suzuki/Demarquette/Ikematsu/Kaneko/Hidaka/Koyama)
Violin Sonata No.4 in A Minor, Op.23 (Suwanai/Sakata)
Violin Sonata No. 10 in G Major, Op. 96 (Suwanai/Sakata)
String Quartet No.11 in F Minor, Op. 95, "Serioso" (Roussev/Suwanai/Narita/Suzuki/Arita/Demarquette/Ueno/Ikematsu etc.)
Akiko Suwanai will perform in the third part only.
Performers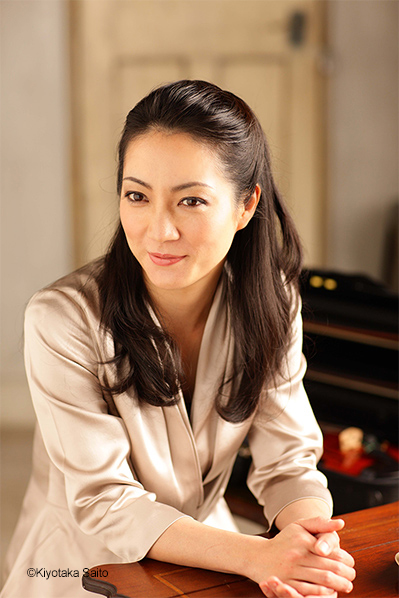 Akiko Suwanai
(Violin / Artistic Director of International Music Festival NIPPON 2020)
Akiko Suwanai was the youngest ever winner of the International Tchaikovsky Competition in 1990. She has performed with the world's foremost orchestras, including the Boston Symphony, Philadelphia Orchestra, Orchestre de Paris, and Berlin Philharmonic, under the batons of Ozawa, Maazel, Dutoit, and Sawallisch, just to name a few. She has appeared in numerous international music festivals including the BBC Proms, Schleswig-Holstein, Lucerne and others. In 2018, Akiko Suwanai participated in Marth Argerich's chamber music festival in Hamburg, the Rosendal Festival with Leif Ove Andsnes, and the Bratislava Music Festival, and performed with the Orchestre National des Pays de la Loire and Staatskapelle Dresden. She also performed with Rundfunk Sinfonieorchester Berlin in Berlin and Japan in February and March 2019. Suwanai was a jury member of the violin divisions of the Queen Elisabeth International Music Competition of Belgium in 2012 and 2015, and of the Concours International Long-Thibaud-Crespin in 2018. Since 2012, Akiko Suwanai has been Artistic Director of the International Music Festival NIPPON, which she plans and produces. She has released 14 CDs on the Decca label.
Akiko Suwanai studied at Toho Gakuen Music High School and completed the Soloists' Diploma Course of Toho Gakuen College of Music. After studying at the Juilliard School and Columbia University on the Artist Overseas Training program sponsored by the Agency for Cultural Affairs, she received a master's degree in Music from the Juilliard School. She also studied at the Universität der Künste Berlin. Akiko Suwanai performs on the Stradivarious "Dolphin" violin from 1714, which has been loaned to her by the Nippon Music Foundation.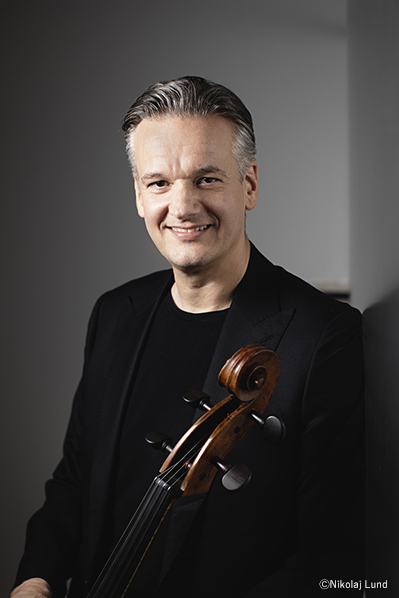 Svetlin Roussev
(Violin)
Born in Bulgaria, Svetlin Roussev has won numerous prizes at many international competitions, including Indianapolis, Long-Thibaud and Melbourne. At the Sendai International Music Competition he also garnered the audience prize and the Best Bach concerto performance. He is concertmaster of the Orchestre de la Suisse Romande.In his home country, Svetlin Roussev is Artistic Director and Artist in Residence of the Sofia Philharmonic Orchestra. He enjoys an established reputation as a charismatic violin virtuoso. He has performed as a soloist under the batons of conductors such as Myung-Whun Chung and Yehudi Menuhin, and is a highly appreciated chamber music partner of musicians including Jean-Marc Luisada and Eric Lesage.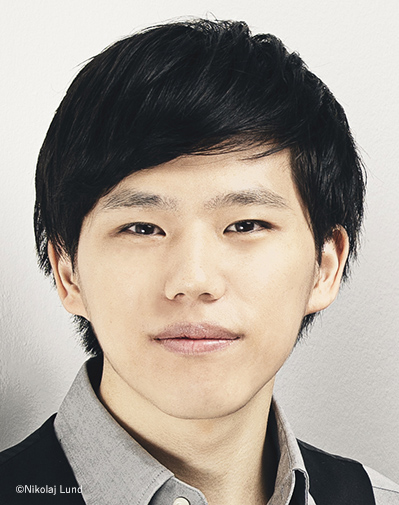 Tatsuki Narita
(Violin)
Tatsuki Narita won 2nd prizes in the Long-Thibaud International Competition in 2010, the Queen Elisabeth competition in 2012, and the Sendai International Music Competition in 2013. He has performed with many renowned conductors and orchestras in Japan and other countries.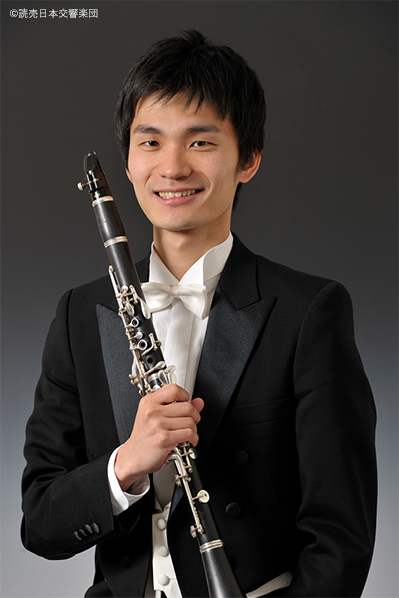 Yasuhiro Suzuki
(Viola)
Yasuhiro Suzuki's many prizes include 1st prize in the high school division of the Tokyo round of the 47th Student Music Concours of Japan. He is a solo principal violist with the Yomiuri Nippon Symphony Orchestra. His wide-ranging activities also include appearances at the Saito Kinen Festival and the Miyazaki International Music Festival.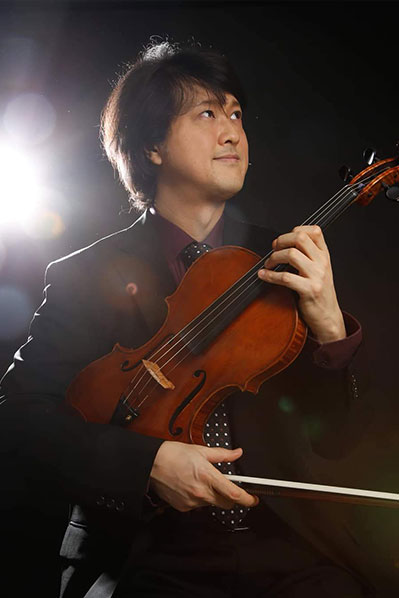 Tomohiro Arita
(Viola)
Having graduated from Tokyo University of the Arts, Tomohiro Arita is currently enrolled in the master's course at the Hanns Eisler College of Music in Berlin. He has performed in the BBC Proms, at the Verbier Music Festival and Lucerne Music Festival, and on the TV Asahi program "Untitled Concert."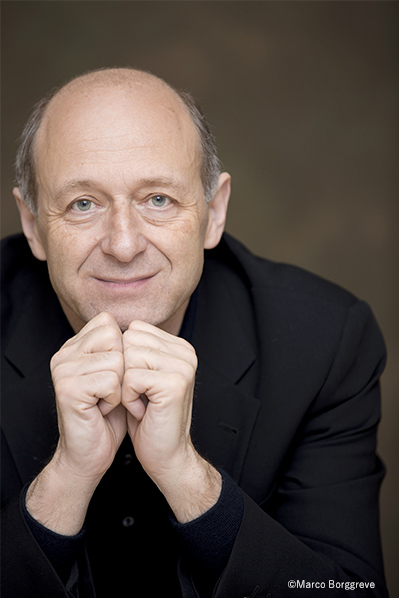 Henri Demarquette
(Cello)
Born in Paris in 1970, Henri Demarquette enrolled in the Conservatoire National Supérieur de Musique in Paris at the age of 13, where he studied with Gendron, Fournier, and Tortelier. He went on to study with Starker in the United States.
At age 17, Demarquette made his recital debut at the Théâtre du Châtelet. A prize winner of many competitions, including the Rostropovich International Cello Competition, Henri Demarquette also regularly performs contemporary music. Widely recognized for his nuanced expression, he has recorded many CDs including an album of French music performed with Brigitte Engerer.
Henri Demarquette plays the "le Vaslin" cello made by Stradivarius in 1725 and loaned by the LVMH Foundation, with a "Persois" bow dated 1820.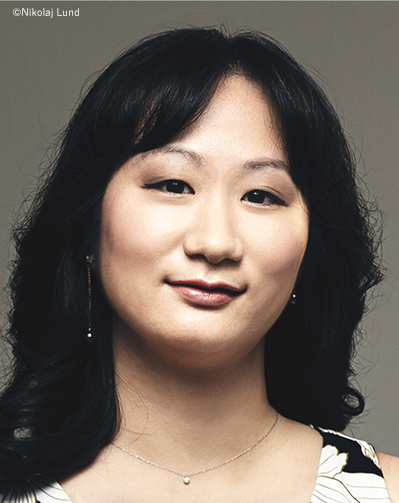 Michiaki Ueno
(Cello)
Born in Paraguay. Among his numerous prizes, he became the first-ever Japanese 1st prize winner at the 6th International Tchaikovsky Competition for Young Musicians. Ueno has performed with many orchestras both in Japan and overseas.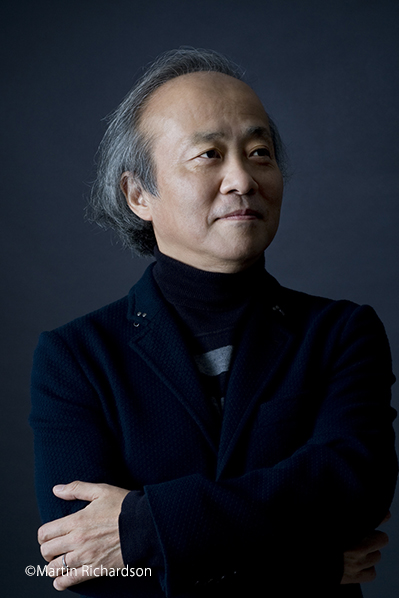 Hiroshi Ikematsu
(Contrabass)
Principal contrabass player of the Tokyo Metropolitan Symphony Orchestra. Ikematsu is a guest professor at the Kunitachi College of Music, associate professor of the department of instrumental music at Tokyo University of the Arts, and the leader of String Ensemble Vega. As a soloist, he performs many recitals in Japan and overseas.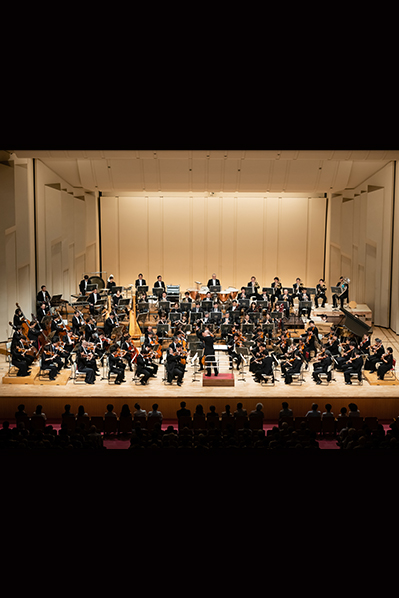 Mizuho Yoshii
(Oboe)
After graduating from Tokyo University of the Arts, Mizuho Yoshii went to Germany and graduated from the Staatliche Hochschule für Musik Karlsruhe at the top of her class. She won 1st prize at the 66th Music Competition of Japan. Her talent was recognized by Abbado, and she has been a principal player with the Mahler Chamber Orchestra since 2000, performing mainly in Europe.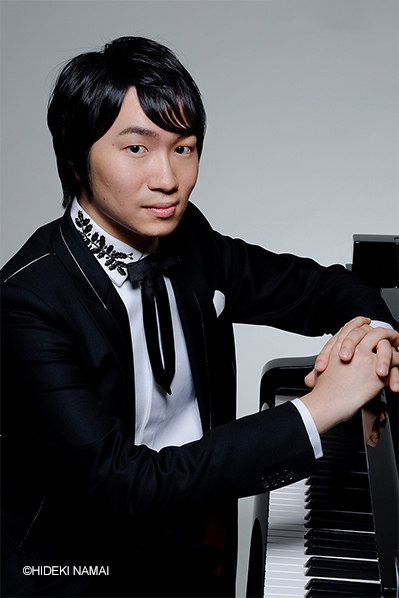 Taira Kaneko
(Clarinet)
After attending Tokyo University of the Arts, Kaneko studied at the Hochschule für Musik Lübeck. His many prizes include 1st prize at the Music Competition of Japan in 2006. He has performed with the Symphonieorchester des Bayerischen Rundfunks, Munich Chamber Orchestra and others. He is principal clarinetist of Yomiuri Nippon Symphony Orchestra.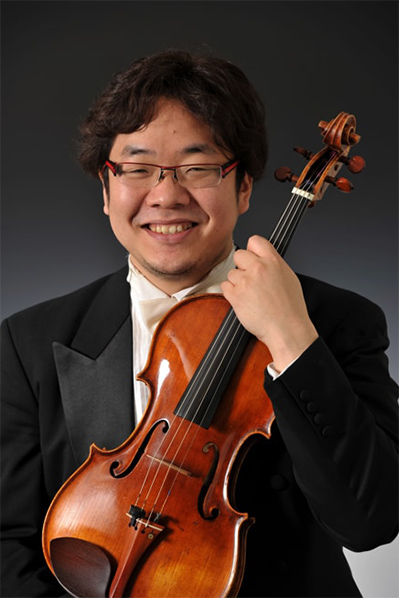 Rie Koyama
(Bassoon)
Born in Stuttgart, Germany. Koyama has won numerous prizes, including a top prize in the bassoon division of the 62nd Munich International Music Competition. Since 2015, she has been principal bassoonist in the Deutsche Kammerphilharmonie Orchestra, led by Paavo Jarvi.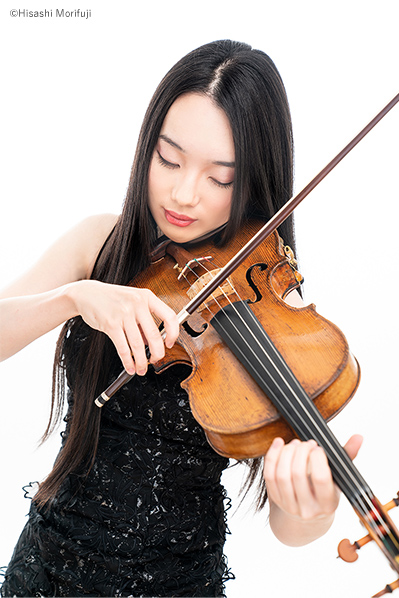 Takeshi Hidaka
(Horn)
After graduating from the Economics Department of Nagasaki University, Hidaka studied horn at Tokyo University of the Arts and the Conservatorium Maastricht in the Netherlands. Currently he is an associate professor at Tokyo University of the Arts, as well as a lecturer at Kunitachi College of Music and Nagoya College of Music. He is a principal guest musician with the Japan Century Symphony Orchestra.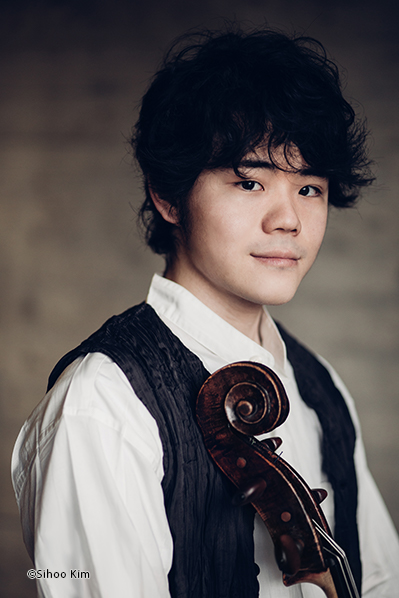 Yoko Kikuchi
(Piano)
Yoko Kikuchi was catapulted into the limelight when she became the first Japanese first prize winner at the 8th International Mozart Competition in 2002. She subsequently appeared in the Mozart-Matinee series at the Salzburg Festival in 2003, and since then she has been actively performing in Japan and overseas. She is now one of Japan's leading pianists in terms of both artistry and popularity.
Yoko Kikuchi has achieved success not only in appearances with major Japanese orchestras, but also internationally in recitals, performances with various orchestras, and chamber music concerts. Since 2011, she has frequently been invited to the Schleswig-Holstein Musik Festival. In 2015, her performance with the Afflatus Quintet at the Prague Spring Music Festival was televised on Czech national TV and earned high praise.
In 2009 and 2018, she carried out ambitious projects in which she performed all the piano sonatas of Mozart on the fortepiano and the modern piano, winning favorable reviews.
Yoko Kikuchi has also performed in collaborations with artists from the ballet world, including the internationally celebrated dancers Diana Vishneva and Miyako Yoshida.
She is also active as a recording artist and has released CDs on Avex and Octavia.
Yoko Kikuchi was awarded the 18th Music PenClub Prize for Best Recording by a Japanese Artist, the 1st Jomo Arts and Culture Prize (Music Division), and the 17th Idemitsu Music Award.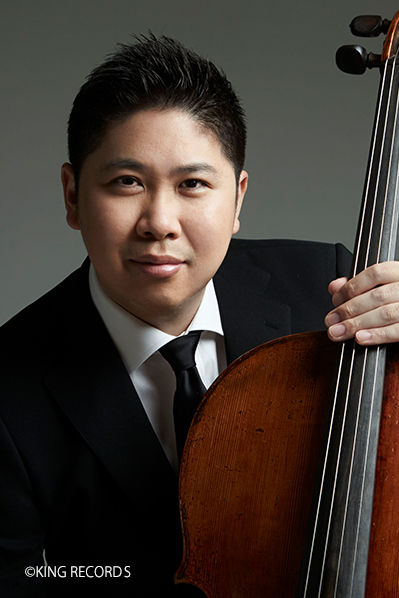 Tomoki Sakata
(Piano)
Tomoki Sakata has won numerous awards, including 1st prize in the 2016 Franz Liszt International Piano Competition in Budapest. In 2018, he made his recital debut at the renowned Leipzig Gewandhaus in Germany. Sakata performs throughout the world and has participated in numerous international music festivals.
How to Purchase Tickets
Tokyo
[Purchase tickets]
Tickets can be purchased either by phone or online.
Ticket Price
All-Day Ticket
[for Parts 1, 2,
and 3]
¥8,500
Individual Ticket
[for one of the
three parts]
¥4,000
Internet
Telephone
Japan Arts Pia Call Center 0570-00-1212
(Open 10:00 a.m. - 6:00 p.m. daily, except in the New Year holiday period)
*To order from the call center, you must be able to provide a mailing address
in Japan or pick up the tickets at a convenience store in Japan.